Its Friday!
Its the 5th day of the week!
So we have 5riday ~ YAY!
And I want to share 5 of our favorites things we love.
A short and sweet post *wink*
Absolutely appreciate mid-century furniture for its clean form and simplicity.
I would however give this vintage metal shelf a new lease of life by spray painting it in a bright color, say neon yellow! It would then inject much life in the lobby, or corridor, or the corner of the living room.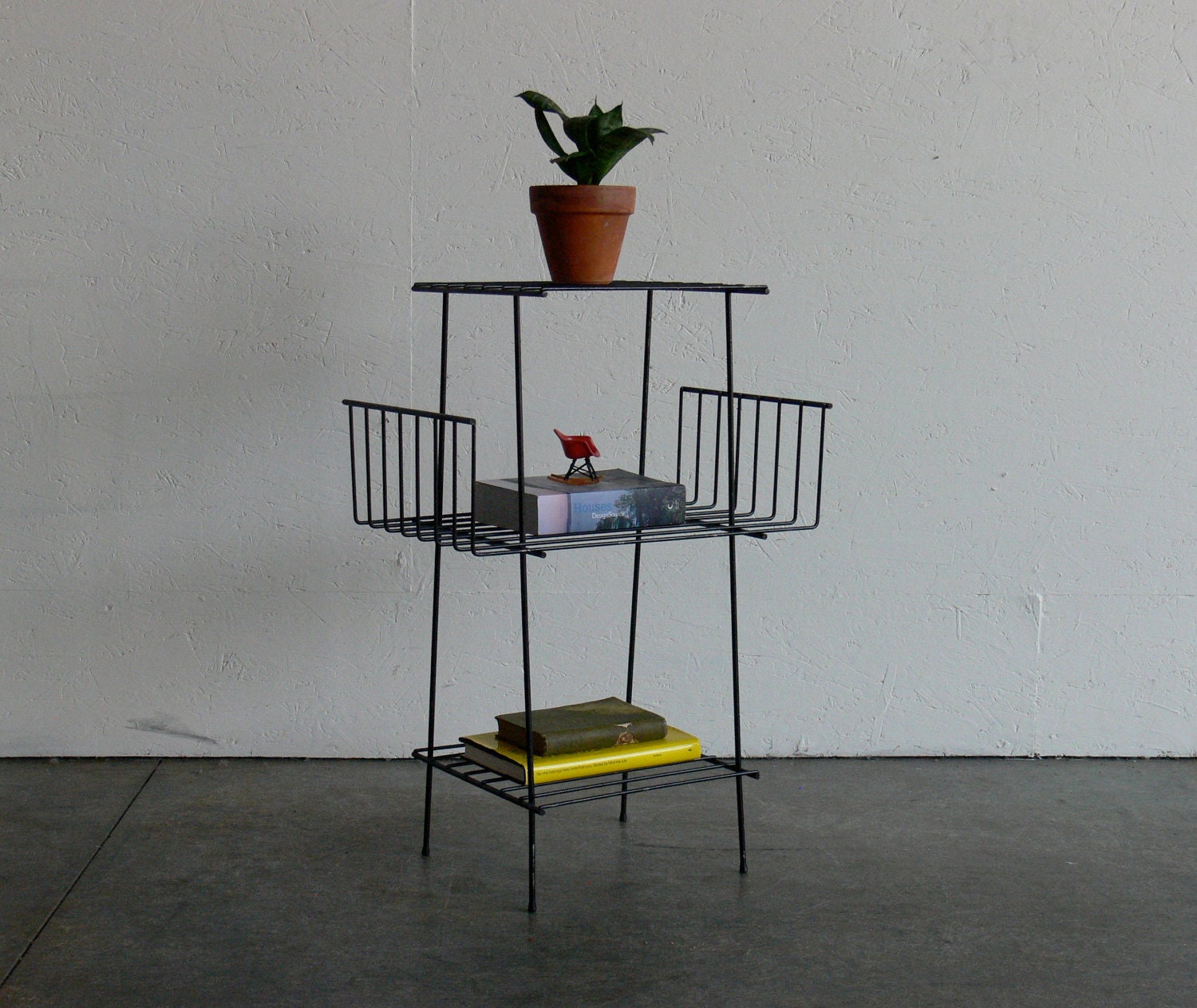 Vintage metal shelf from CoMod, $48

Love the material's texture, color, and the simple shape of this hanging planter. The combination of a leather strap is interesting ~ modern yet rustic for the garden area.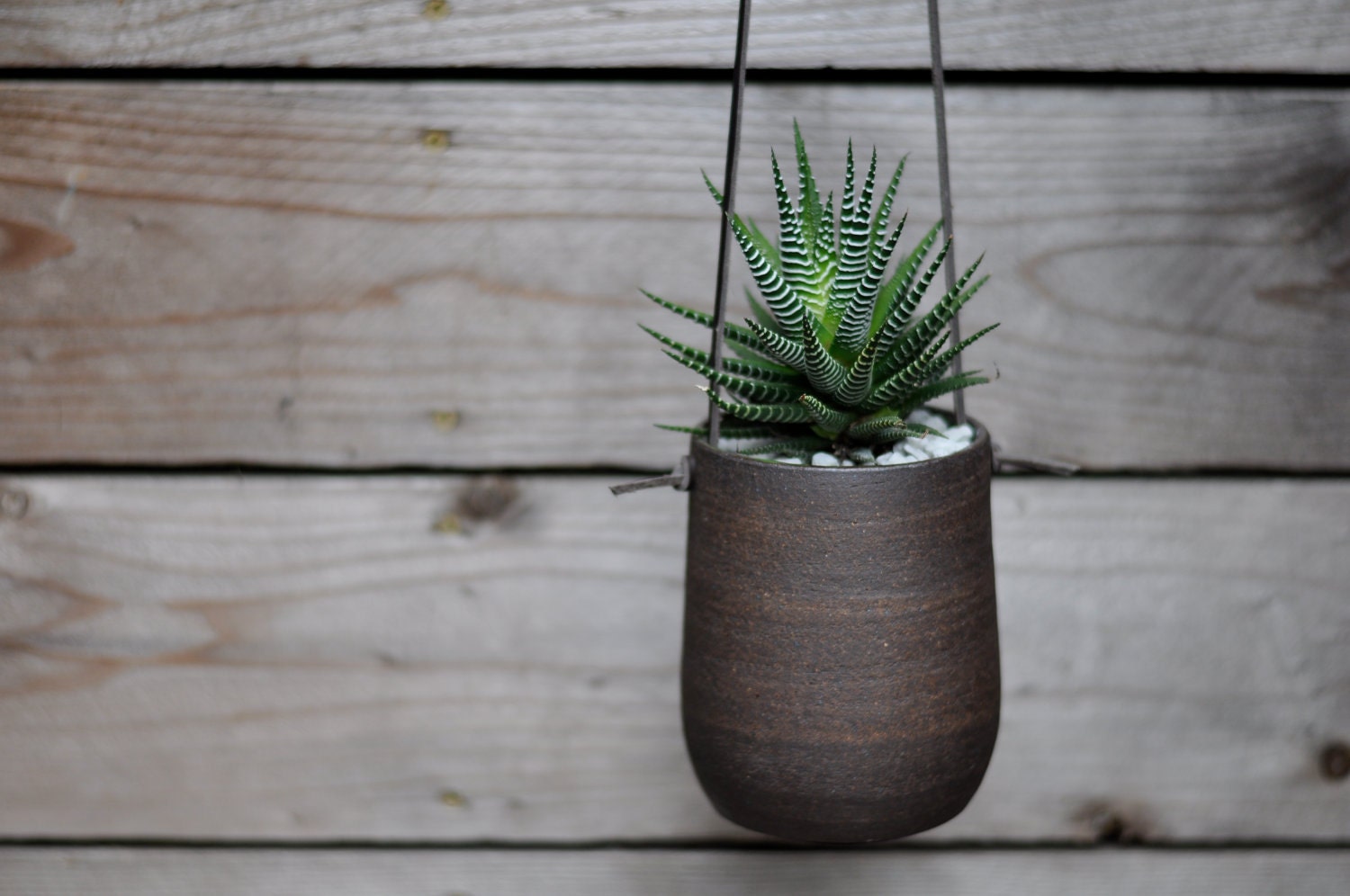 Modern hanging planter by PutikMade, $60
Isn't this so novel? Although it is a common sight in southeast asia and chinese countries, it definitely makes for itself a whimsical element in the home. I can see a green landscape inside, maybe in zen style of a bonsai, granules, pebbles, and miniature figurines. Or, a surreal arrangement of books, a clock, flowers, and an artificial bird. What would you put inside?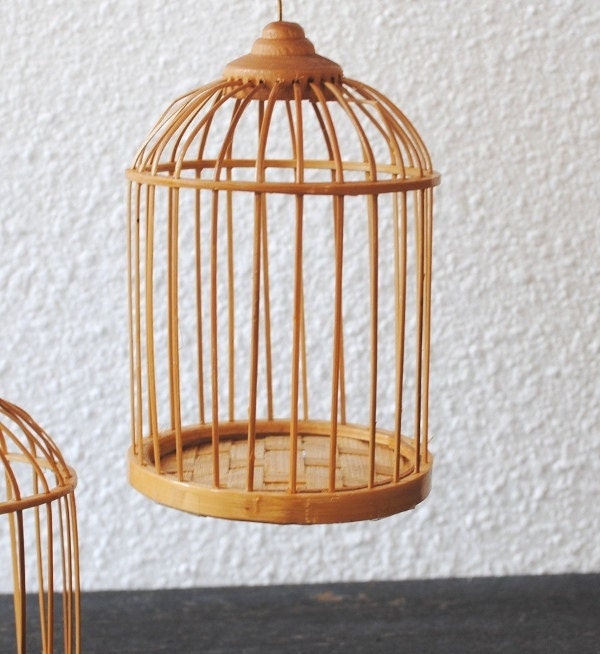 Vintage Rattan birdcages from Vintage Eclecticity, $18
Rib and Hull's streamlined totes are so very sublime ~ love all their totes! This same tote is also in black and camel.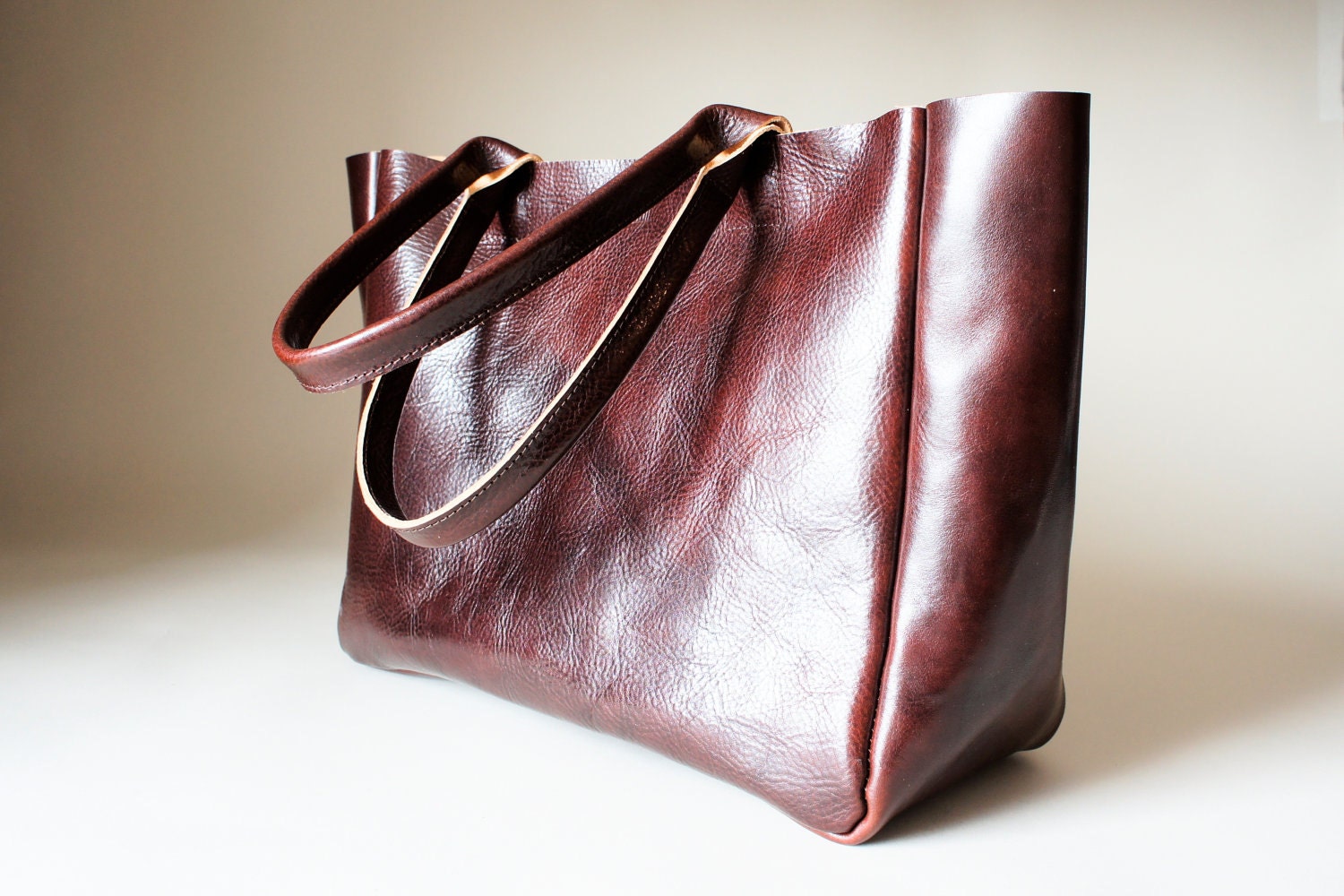 Dark brown leather tote by Rib and Hull, $285
When I first saw Elise's art, I was immediately drawn to it.
It speaks to me in its abstract form. Its speaks of the stars, it speaks of the unknown.
I love the way she so cleverly interprets the constellation in her own signature.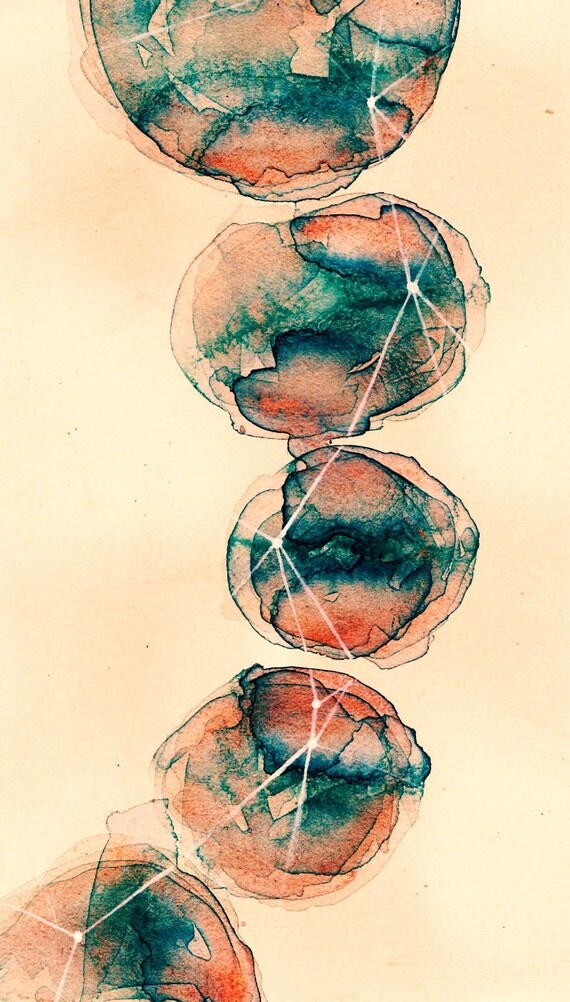 Construction of Nebula art print 12×24 by Elise Mahan, $55
I hope you too find something you like here.
Enjoy and TGIF!
XO JR ❤