(((( Happy Monday )))) dear friends and new readers!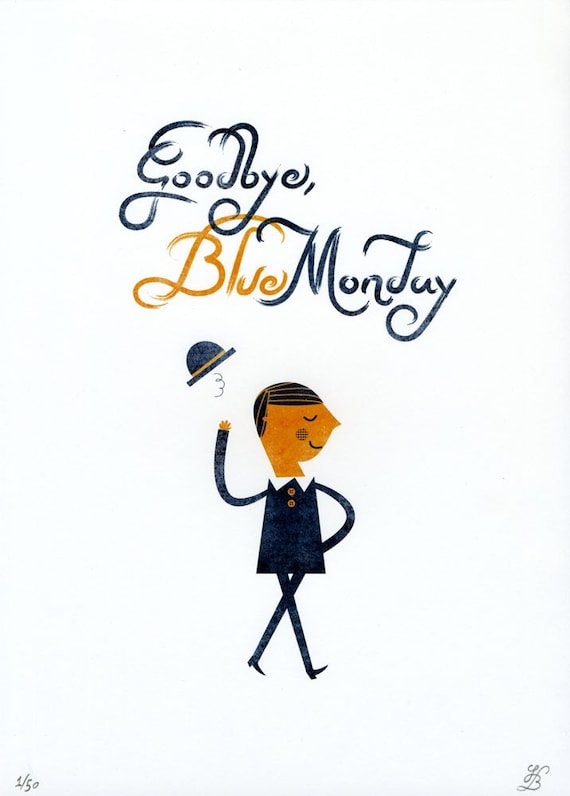 Goodbye Monday art print by Blanca Gomez of Cosas Minimas, $30
As we slip into the second week of July, the second half of the year, the thought of the year reaching its end registers into my mind.
What have you accomplish for the first half of the year?
Have kept to any of your resolutions made for 2012?
Are your goals set on track to fruition?
One of the items in our 2012 to-do agenda is designing new pieces.
We have thus far released Color Block ear studs, the Cleopatra cuffs, the Happy cord bracelets, and the Stardust cord bracelets.
And today, we have Urbania bracelets.
Inspired by modern architectural form, we have adapted it into our bracelet in the form of cascading vertical stripes that randomly fall with interjecting gaps for an interest design element – thus, we name her Urbania.
Hand-stitching each bead, Urbania is modern and contemporary.
Accented with either gold or silver-lined beads, Urbania shouts out and glistens with every gesture you make – definitely a conversational accessory that will only shower you with much compliments for having made such a tasteful choice accompaniment to your outfit of the day.
Strikingly stunning yet simple, Urbania is versatile to match any styling from the casual jeans, to the white shirt dress, to the collared office wear, to the dance floor, to the dinner event, to the… you get the idea

So which one is your pick?
How would YOU style it?
We love to hear your voice, thank YOU
XO JR ❤ ❤ ❤