Happy Friday my dear friends!
How has the week been treating you?
Popping in for awhile to exercise my finger joints by typing on the keyboard before I resume speed beading, and while I am at it, what better way to kill two birds with one stone by sharing some of the things I love on Etsy with you!
Some of you may know that my favorite color is green, though I love many other colors, green seems to find its way to my heart most.
I hope you too will find something green here to love
Enjoy! XO JR ❤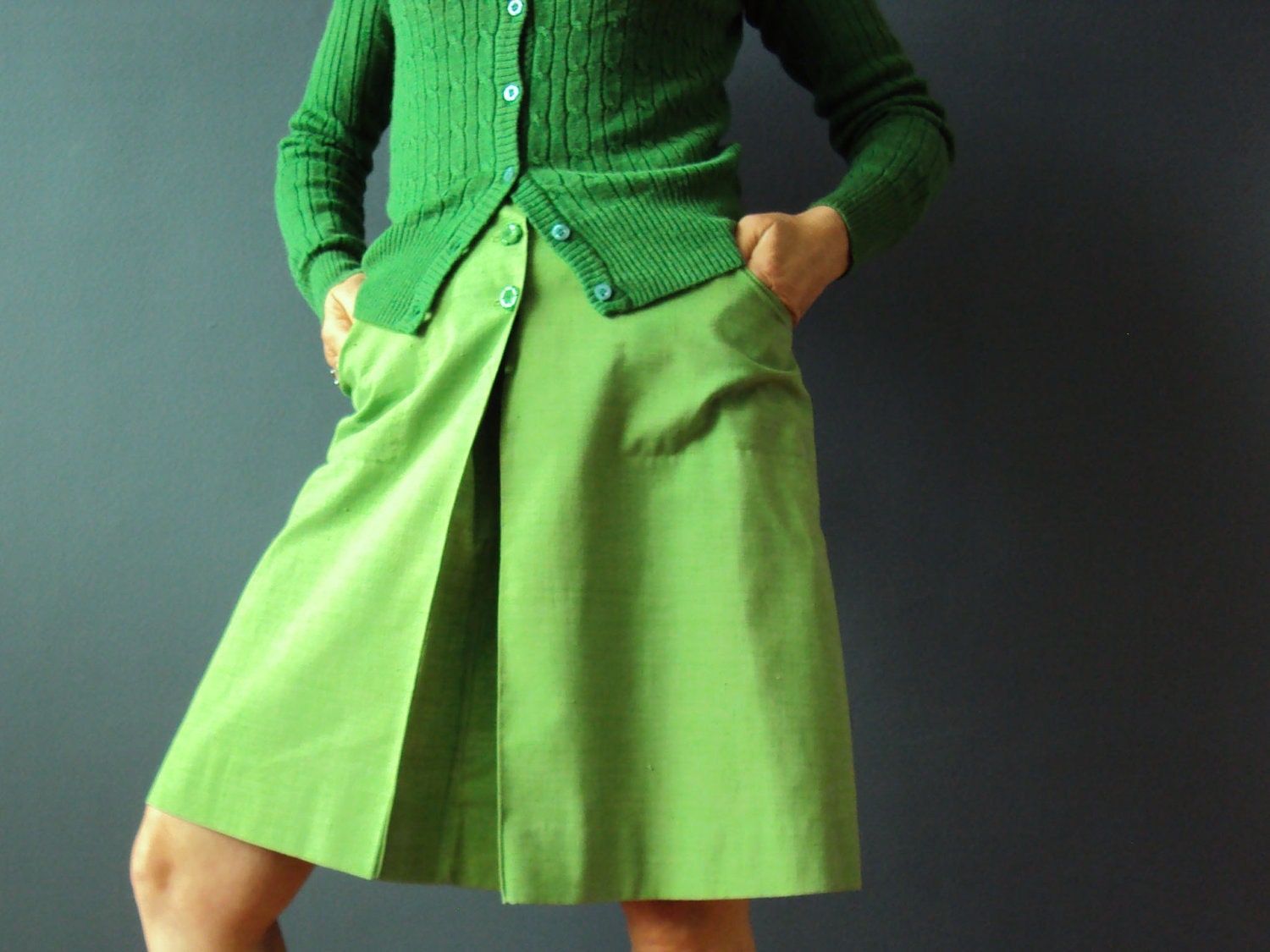 Vintage 70s Lime Green Culottes, from Victoria Westbury, $35
I am a culottes girl, been wearing them since a teen.
My first pair was light cream, slightly flared, and of herringbone cotton sewn by my mother.
It was perfect and the envy of all my schoolmates.
This sparked my affair with culottes, the second one being a green, crisp and crumply synthetic piece from ESPRIT.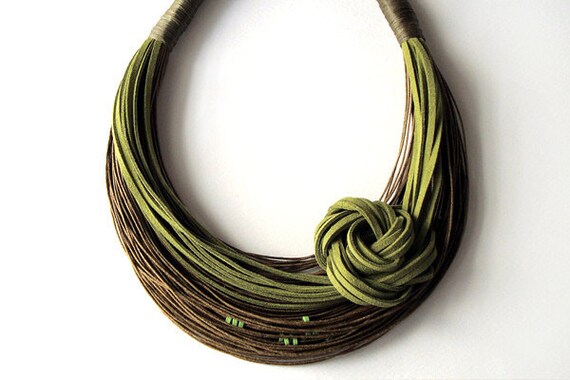 Statement fiber and suede necklace, from Super Little Cute, $42
I like this for its material and shape. Its soft look yet statement with its multiple strands of smooth suede.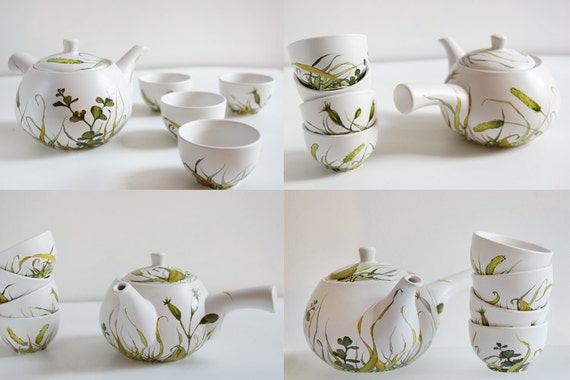 Hand Painted Ceramic Tea Set – Grass Fields Collection, from Yevgenia, $250
I am a tea lover and isn't this set of hand-painted teapot and cups just so very pretty?
The woodland touch makes you feel like you are having tea with the fairies!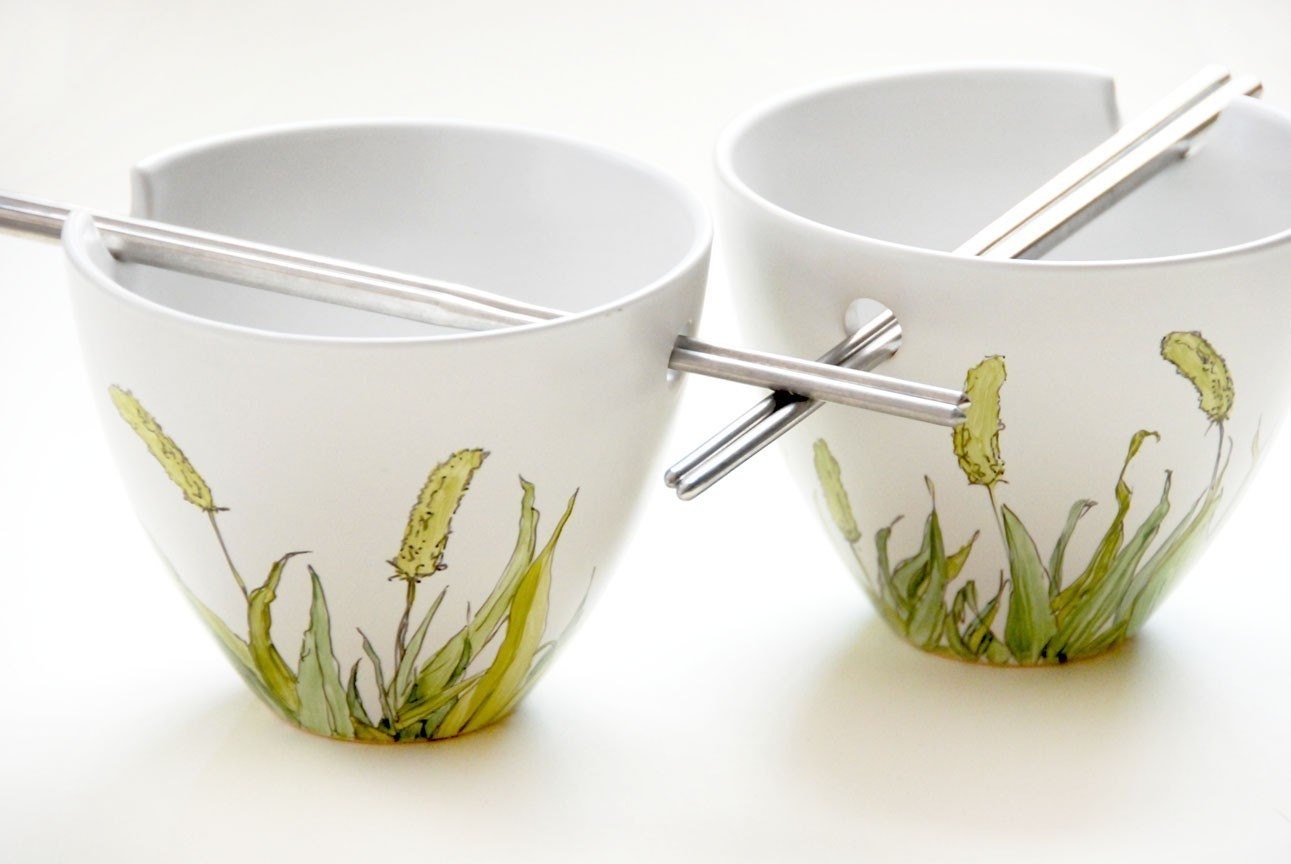 Noodle Bowl Set with Chopsticks – Grass Fields Collection, from Yevgenia, $95
I am sneaking this in as its from the same shop, and I definitely love if I could have these in a much bigger size… like those ramen noodle bowls. I LOVE NOODLES!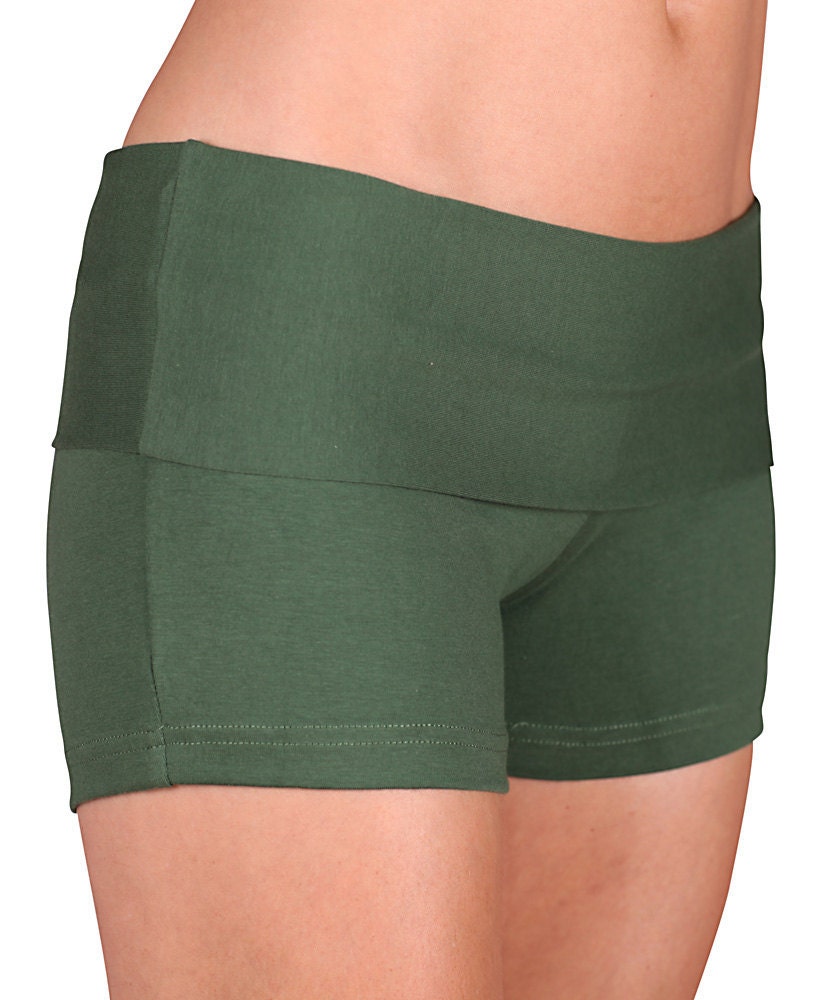 Green yoga short, from Eleven 44, $39
This would definitely be my comfort shorts to wear everyday at home!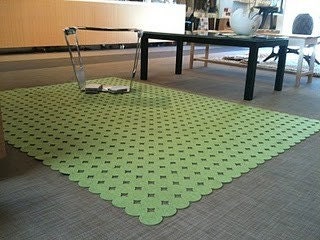 Wool felt rug, from MOU Felt, $895
I wish I could get a bigger image of this but there isn't, but I love it all the same

Great for our work space and for our Beary boy to sleep on – he loves green too, and even has his own IKEA green circle rug!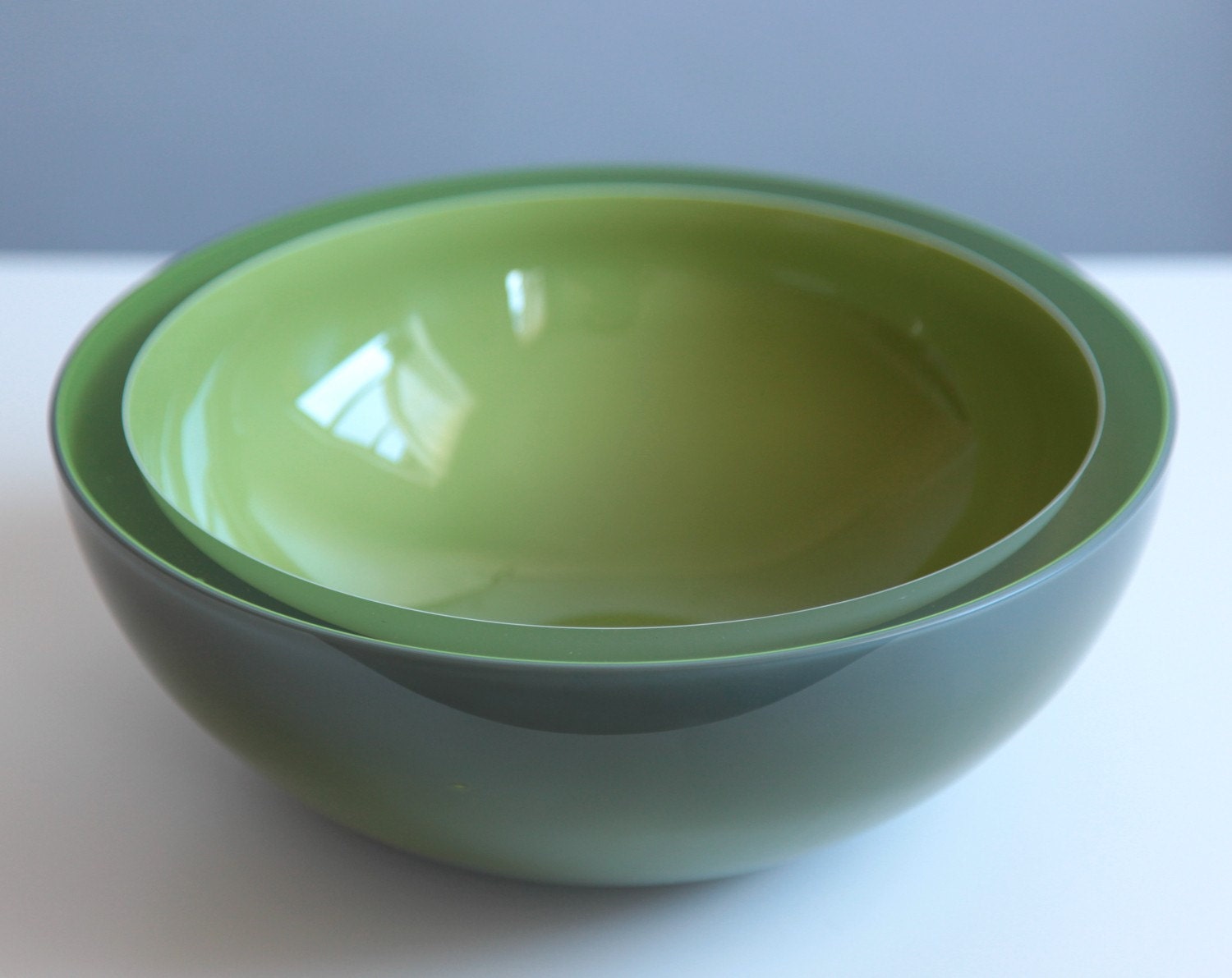 Oliva Bowl, Hand Blown Glass Bowl, from Corporan Glass, $800
Isn't this a piece of artwork? Just look at that smooth seamless form.
The thick wall is made using an advanced technique often referred to as "Swedish" Overlay, giving a beautiful effect of depth.