So here we are blogging, something that we never thought we would do.
Are we going to be an open book to everyone? No, we don't think so.
But we would definitely want to share all things good and to inspire goodness.
Such a thought is not just us but with so many out there as well.
And we are so grateful to be among good company.
For the previous 2 weeks, we had been absent from the blogging world, yet we were kept alive from people we know and strangers alike.
Rhonda Beigert of ShadowJewels is our Etsy camaraderie, and for the past 1 year, almost every single day we work together, we communicate, we gripe, we help each other. And she really top the charts with her post on us, what she wrote made my happy tears welled up while reading it -
"I met Jeannie on Etsy. And she's so cool! Kind, compassionate, strong, and truly able to keep a positive attitude no matter how tough the day is. We live on opposite sides of the planet, but I feel like she's the neighbor next door that I have my coffee with. No matter that when I'm getting up in the morning, she's getting ready for bed. She picks me up when I'm down."
We must share with all of you > Some Seriously Rockin' Jewelry!
Rhonda is a nurse and a momma of 7 to 8 NINE cats AND still finds time to make gorgeous rhinestone jewelry! > ShadowJewels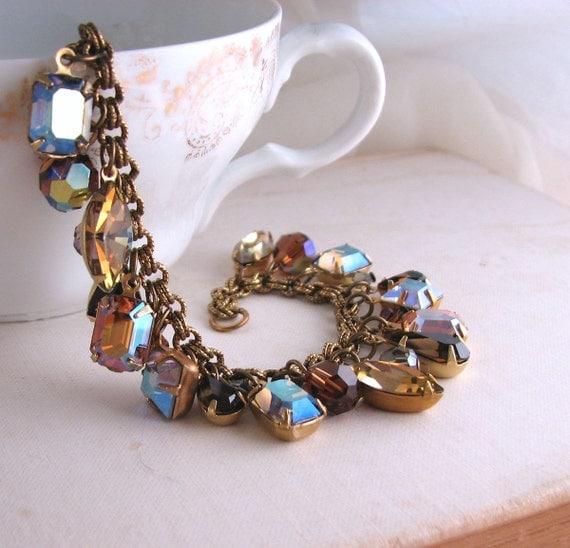 Starlight and Topaz bracelet by ShadowJewels, $38
••• ••• ••• •••
We all know the beautiful Edita of Pret-a-Reporter whom I affectionately call her Edie

Sometimes, I seriously think she can be cast as Cleopatra!
While we were busy beading the nights, she kept our JR presence alive with her jaw-dropping style post > Yellow Maxi. Try it.
Here, Edie has stunningly featured our Mint Cleopatra Cuff, doesn't she do it so effortlessly and inspiringly? XO to you Edie!

▶▶ Click here to buy your own Cleopatra Mint Cuff by JeannieRichard, $180 (now on End of Summer 30% SALE, ends AUG 31)

••• ••• ••• •••
Lons Downing of LonsDesign is an interior design hotspot blog, and despite the nature of her blog, Lons invited us to be featured on her Talent Tuesday last week! How sweet of her
▶▶ Click here to buy this OOAK Love Knot Bracelet by JeannieRichard, $80 (now on End of Summer 30% SALE, ends AUG 31)

••• ••• ••• •••
Finally, we have Moods & Appetites featured our Urbania Monochrome cord bracelet in their Monochrome Minimalism post, thank you for having be a part of such an artistic feature!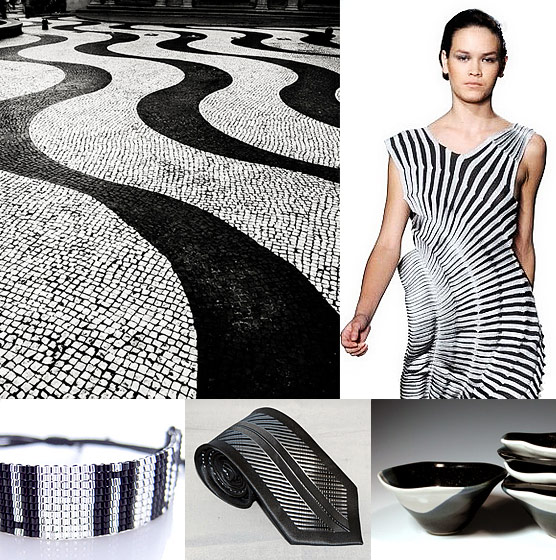 ▶▶ Click here to buy the Urbania Monochrome cord bracelet by JeannieRichard, $80 (now on End of Summer 30% SALE, ends AUG 31)
We truly appreciate all of you, and who knows who else out there is featuring our pieces without letting us know, bless you all ~ XO JR