Good Morning!
We hope you are off to a fresh start

Its Friday and it has been off to a good start with us being nominated The Versatile Blogger Award by wonderful Fashion & Style Guru.
Plus our sale on FAB.com is due to start in a couple of hours time, 11 AM ET to be exact, so nervous and excited.
Each time we go on FAB.com its like doing a performance on stage, lol!
We really do hope you all can click on down to our JeannieRichard FAB page and comment/heart/tweet/et al and buy a piece or two for yourselves

Here's a track from John Legend's Evolver album – Good Morning to start the day ~ just love his voice.

And how about a little dramatic and romantic afternoon lunch chic in nude, shall we go?


Enjoy! XO JR ❤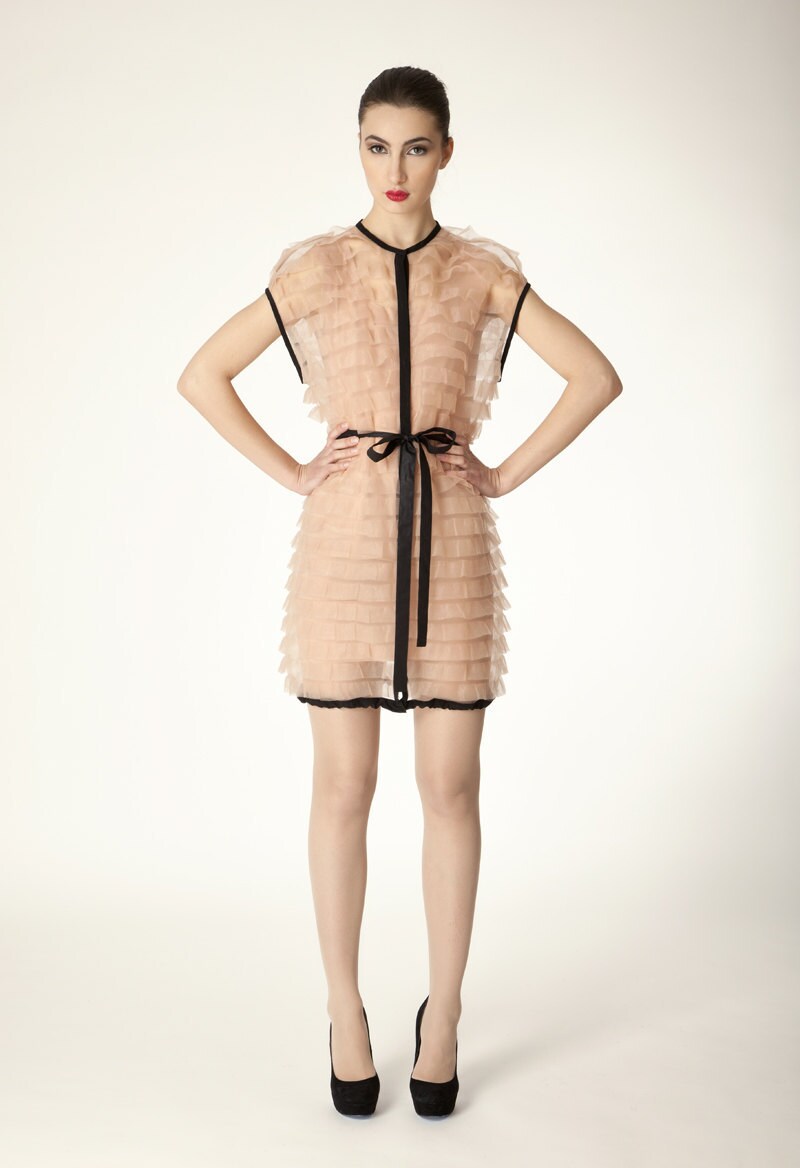 Nude ruffle parka style dress handmade by Tsyndyma

Cleopatra Black Tassel earrings with Pearls by JeannieRichard

Classic Gold Ring by JeannieRichard

Infinity Love Ring by JeannieRichard

Cheyenne 140mm shoes by Christian Louboutin
Minibar Bag by Victoria Beckham
And I strongly recommend doing the Cleopatra eyes by Edita Lozovska of Preta-a-porter

And for fragrance, I love my all-time favorite Christian Dior's Farenheit and I don't care if it is meant for men, I've been using it since I was 16

Farenheit by Christian Dior